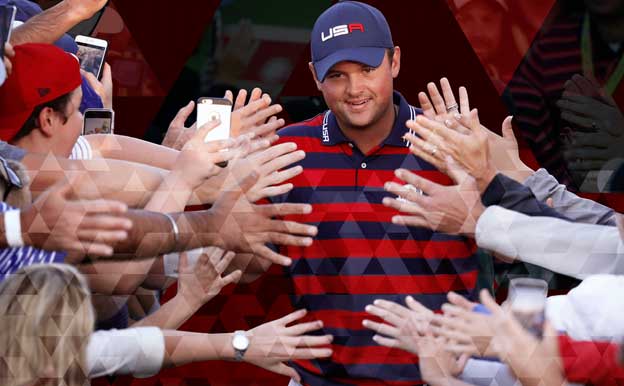 Team Reed's Efforts To Help Junior Golfers and People in Need
About the Team Reed Foundation
Team Reed Foundation is a 501(c)(3) donor-advised fund which currently works with the Greater Houston Community Foundation for donations of time and funds to support local communities and residents. Current charities include St. Benedict's Homeless Shelter in Owensboro, Kentucky; the Ronald McDonald Foundation; Fischer House; Duke Center of Cancer Research; and the American Junior Golf Association.  This year, the Team Reed Foundation is focusing on smaller charities with a more direct impact to the improving of lives in need. There are both local and national charities in desperate need of support to change lives for the better. Please send requests via CONTACT US. Team Reed hopes to build this foundation to help serve people and give back to those in need locally, nationally, and worldwide.
How the Team Reed Foundation Started
Patrick Reed is an American professional golfer and one of the most passionate players in the sport. In addition to his work and commitment to success on the golf course, Patrick is a dedicated philanthropist who cares deeply about giving back. While he supports a variety of causes, Patrick is most passionate about helping to address homelessness, supporting veterans, and assisting the youth so that they, too, can pursue their passion for golf.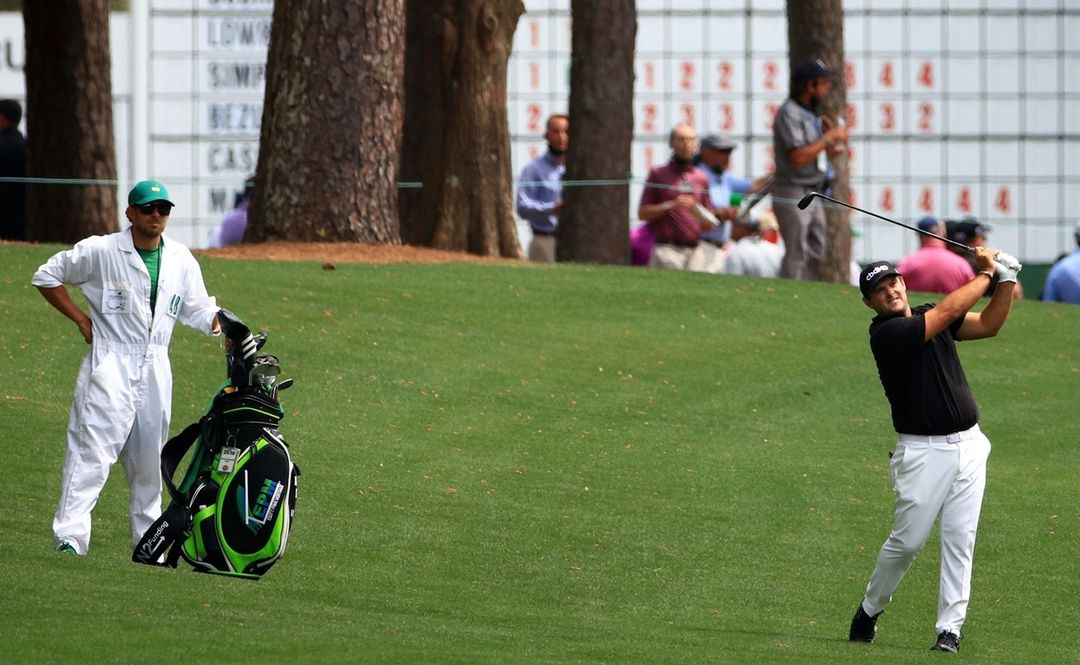 As a beneficiary of his great Houston, Texas community, Patrick Reed understands the importance of giving back in order to create more opportunities for others, especially younger generations. As Patrick contends, investing in our future is one of the most valuable things that anyone can do. Our children are the future, and Patrick aims to do whatever he can to make a difference and meaningful impact in their lives.
From Patrick Reed's play on the golf course to his personal life, he puts passion into everything he does.
Team Reed Foundation considers Patrick's platform to be a great opportunity to not only bring focus to charities that need support but to demonstrate how the great sport of golf can benefit communities as well. As was made evident during the natural disaster Hurricane Harvey, communities thrive when there is a solid core of support running through its veins. Team Reed Foundation is thankful to have the opportunity to serve its community and continue to be part of the core that supports to those in need.
Team Reed Foundation is driven to give back to various outlets throughout the local and national community. From supporting youth homelessness organizations to youth golf programs, our vision is to dedicate resources to improving the lives of those children by enabling them to grow and develop in any aspect of their lives.
Team Reed Foundation is also a proud supporter of our nation's soldiers and veterans' programs. Team Reed hopes that its philanthropic efforts and faithful support can help those brave individuals who sacrifice to keep us safe.
The Patrick Reed Scholarship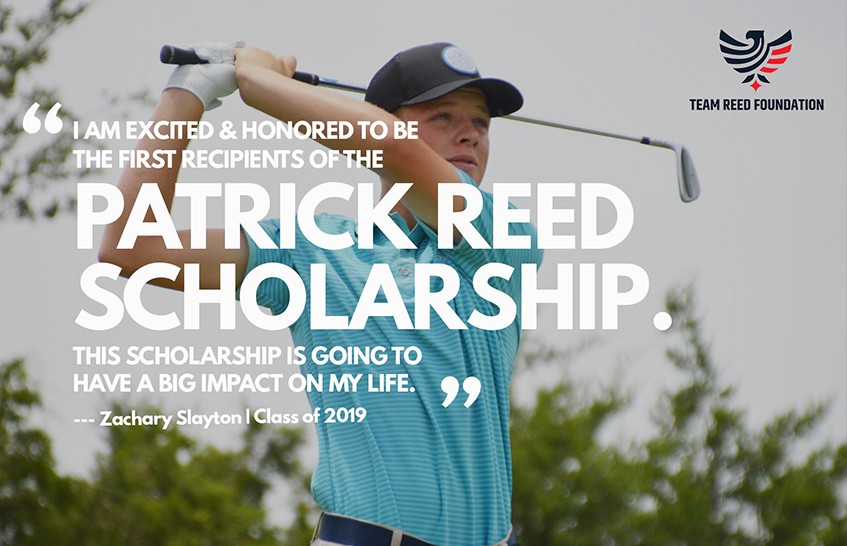 In early 2019, Team Reed Foundation & Southern Texas PGA Foundation partnered to create the Patrick Reed Scholarship. The Scholarship recognizes a graduating senior who exemplifies what it means to be a student-athlete through a commitment to academics, athletics, and community involvement. Each year $10,000 is awarded for use towards their college education.
The scholarship was created by Patrick Reed as a way to give back to both the community and the sport of golf. The scholarship allows Patrick to help open more doors for graduating seniors that show potential both on and off the golf course.
In May 2019, Team Reed Foundation & Southern Texas PGA Foundation awarded the $10,000 scholarship to Zachary Slayton, who will be attending Colorado Christian University in the Fall.